Our Design Philosophy

The Shayla Copas Interiors team believes in functional, polished, timeless design with a fresh, detail-oriented approach. We begin with a focus on listening and understanding the individual needs of our clients to build a relationship of absolute trust.
Our goal is to create beautiful yet approachable living environments in tune with your needs, to satisfy at every stage of development and make your dream a reality. Let's get started today.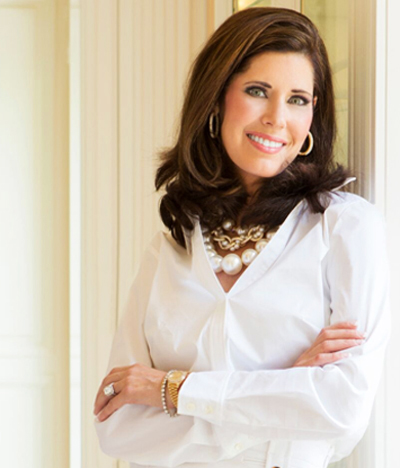 Shayla Copas, IDS
Principal Designer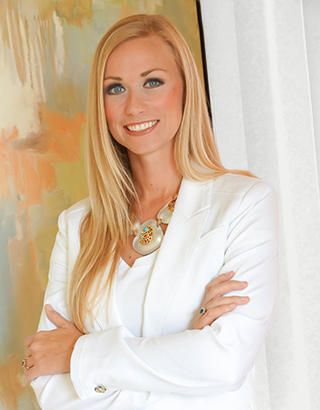 Marianna O'Dea, NCIDQ
Interior Designer

What Our Clients Are Saying
Sarah Hutchinson Wengel Chair of the Arkansas Inaugural Ball
"Shayla Copas flawlessly executed our vision for the decorations and overall ambiance for the Inaugural Ball. The ball was so special and meaningful, and I couldn't imagine trusting anyone else with that task."
Lake House Estate Project Homeowner
"I had a complex out of state project and after interviewing numerous decorators hired Shayla Copas. She handled our luxury project turn-key and we were in our home by the date expected with rave reviews from family and guests."
Maumelle Color Consult Client
"I hired Shayla to select a paint color for our home. We had tried ourselves for two years to find the perfect color and could not seem to get the tone right. I heard that Shayla was a color expert through a friend so I called and made an appointment for a color consult. She selected a color that day and the painters were onsite the next week. Wish I had hired her two years earlier. Thank you Shayla."
Dallas Texas Estate Client
"We were so thankful to find Shayla. After working with several designers on former homes we were unsure about hiring a designer again. I found out about Shayla through a publication and decided we would once again "try out" a design service for our master bath. Boy was I pleasantly surprised! Shayla Copas Interiors listened to all of our needs and was able to turn an impossible space into a functional yet elegant bath. They had our space planning down to a science and I was thrilled with the quality of products they selected. I had very high expectations regarding the design and was impressed that they were able to "read me" so well that all of the products they selected I approved. We would highly recommend Shayla and plan to use her on another home."
"Our closet renovation turned into a DREAM closet reno as a result of Shayla's magic touch! I now have triple the space for my clothing and a room fit for a princess. My handbags, shoes and jewelry are perfectly displayed in lit cabinets. My closet literally resembles a Neiman Marcus boutique. "Shopping" in my new closet is fun."
"Shayla's firm designed my bachelor home and two other vacation projects. She managed to accomplish every project by the projected time and on budget. Their attention to detail exceeded my expectations."
"I LOVED working with Shayla and her team! They were always available for any questions I had and gave me their FULL attention when working on my home. Shayla is a perfectionist so she always makes sure everything is done right. I felt very informed with the design ideas and they always made sure I was happy with the choices we had made. My home is so light and airy now and everything is beautiful! I LOVE IT!"
"In the overwhelming process of custom home building, Shayla Copas Interiors did an amazing job of assisting our choosing of the various aspects of home design. From floor finishes and lighting to paint color and furniture layout, Shayla and Marianna made the big tasks seem small and helped us to create a beautiful and timeless home for our family."
"Shayla Copas and her team continue to amaze me with their creativity, their work ethic and their attention to detail. I have been a happy client for years, and would not consider using anyone else! They are sensitive to my budget and always deliver!"
Michael S. Cohen, President – SAMUEL & SONS PASSEMENTERIE
"It was such a pleasure working with Shayla Copas Interiors, on such a prestigious project. Their attention to detail and color combinations for the project was beautiful and unique. It makes our job even more exciting when we can work with such a great team."
Susan Brown, Opus Co-Chair 2013 Arkansas Symphony Orchestra
"I worked with Shayla in 2013 when my husband and I were asked to Co-chair Opus Ball for the Arkansas Symphony Orchestra. We gladly accepted with a little apprehension in this great responsibility. Enter Shayla Copas…she immediately put our fears to rest and assured us that it would be perfect. She visited with us a few times to get a sense of our style and took me along each step until the end product was what we envisioned. She has that gift of listening to what people want and making it happen! Shayla's incredibly talented, but more than that is her desire and drive to serve others…beautifully!!"
Carol M. Dyer – Former Executive Director and Senior Heart Ball Director Central Arkansas American Heart Association
"When Shayla served as the co-chair of the 2009 Central Arkansas Heart Ball she transformed the Wally Allen Ballroom into a room of breathtaking beauty. Traditional - elegant - impressive - stunning, these words only begin to describe the creative talents of Shayla Copas."
Children's Advocacy Centers of Arkansas – Stacy Thompson, Executive Director
"I have had the privilege to work with Shayla Copas Interiors over the past two years on the Arkansas Woman of Inspiration event benefiting Children's Advocacy Centers of Arkansas. Shayla's eye for detail and strong sense of style have offered us seamless, beautiful events. I have witnessed the delight on the faces of patrons as they entered our event venues and saw the breathtaking tablescapes before them. No detail is ever left untouched!"
Baldwin and Shell Corporate Headquarters – Bobby Gosser/Central Arkansas Division President
"Shayla Copas Interiors performed an amazing service for our new corporate office facility. Both in the interior design, the furniture layout, accessory design, and purchases. The materials and colors selected appear as modern and up to date now as they did when completed over seven years ago. Our facility was constructed as the first LEED Gold office building for an Arkansas Construction Manager and the materials provided selected by Shayla Copas Interiors met all the requirements to help us in achieving that goal. Her knowledge of materials, efficiency, cost effective space planning and talent with color was superb. I strongly recommend Shayla Copas Interiors for any interior design project. Our guests and employees are comfortable in our building because it is practical, accommodating and comfortable. She hit the "nail" on the head!"
"I have had the pleasure of working with Shayla on many events including the Winthrop P Rockefeller Cancer Institute's Rock Star Lounge, the March of Dimes Citizen of the Year when my father was honored, and a special birthday party at the Capital Hotel for my wife. Shayla's talents have always exceeded my expectation and her network of resources can make any dream a reality."
Ferndale Estate Homeowner
"Shayla and her crew were amazing! We could not be happier with our home and the first class treatment we received while under renovation. We were fortunate to have Shayla Copas Interiors guiding the ship. She was intuitive and thought of every detail regarding our complex project. We highly recommend her and would use her again if we tackle another project."
Paul Montgomery – President of Paul Montgomery, Inc.
"It was a real pleasure to work with you and your design team on the Arkansas Governor's Mansion Project. It is always a pleasure when designers share in the design development of our murals, such as including regional birds as per the First Lady's request. Even though this mural was of the traditional Chinoiserie theme which has been used for hundreds of years worldwide, your design customization made it totally unique."
Sissy Jones – Founder and CEO of Sissy's Log Cabin
"Shayla Copas Interiors has designed our Little Rock store, our Jonesboro store and our Memphis store. She was creative, listened to our needs, hardworking, stayed on budget and met our schedules without exception. We were 100 percent satisfied with our experience and highly recommend Shayla."
Chenal Valley Estate Homeowner
"We have worked with Shayla Copas Interiors for over 8 years and have had a wonderful experience with her team. I have enjoyed working with her team so much that I have trusted her with our primary residence as well as our vacation homes. Shayla pays attention to detail, listens to me and implements exactly what I am looking for in each project.  We couldn't be happier! Throughout all of these projects she has become not only a trusted designer but a trusted friend!"
First Lady of Arkansas Susan Hutchinson
"Working with Shayla Copas Interiors to redecorate the Arkansas Governor's Mansion has been a delightful adventure of collaboration and creativity."
"I have had a fantastic time working with Shayla Copas and her team over the last 15 years. From starting my first dental clinic and buying my house to remodeling projects as needed. Major renovations can be overwhelming but Shayla did a great job working under pressure and met every deadline to complete the project."
Pleasant Valley Homeowner
"Shayla Copas and her team continue to amaze me with their creativity, their work ethic and their attention to detail. I have been a happy client for years, and would not consider using anyone else! They are sensitive to my budget and always deliver!"