FLY AWAY IN STYLE!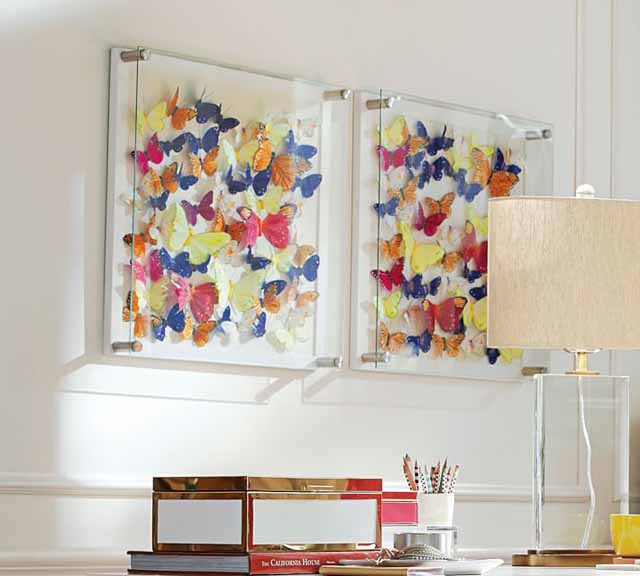 I would be remiss if I were to end summer without acknowledging a fun new trend that crossed my path throughout my many treks to markets this year. Butterflies and birds are beautiful, colorful, and whimsical. It is those components that has the décor industry fascinated with them. Take a look at a few of my picks!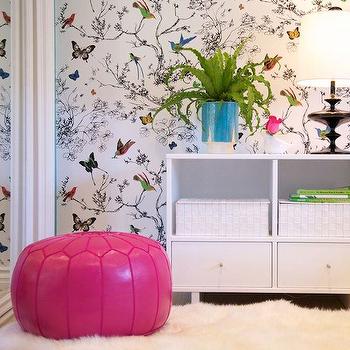 Schumacher's Birds and Butterflies wallcovering is precious yet elegant. We have noticed it trending in teen rooms, bathrooms and in other more unexpected applications. Photo credit Décorpad.com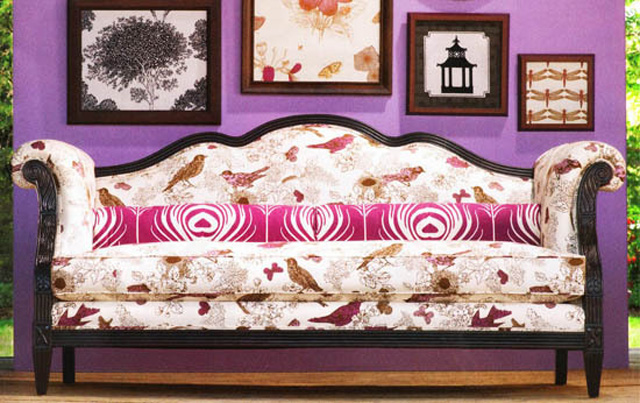 Thomas Paul's "Perch" fabric in the color lilac is simply graceful! Duralee has created yet another masterpiece with this amazing textile…so unexpected on a traditional sofa! Photo credit: Decorator's Best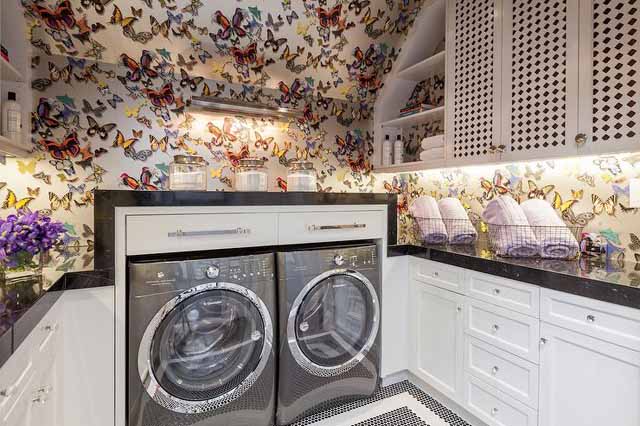 I could not resist including the enchanting butterfly print pictured above. Love, love, love this contemporary laundry room clad in Christian Lacroix's Butterfly Parade which was a showstopper at the San Francisco Show House! Laundry is one of my LEAST favorite chores; however, I think I might spend more time partaking of this mundane chore if I could spend a few hours in here a few times a week! ?  Photo credit: Decorpad.com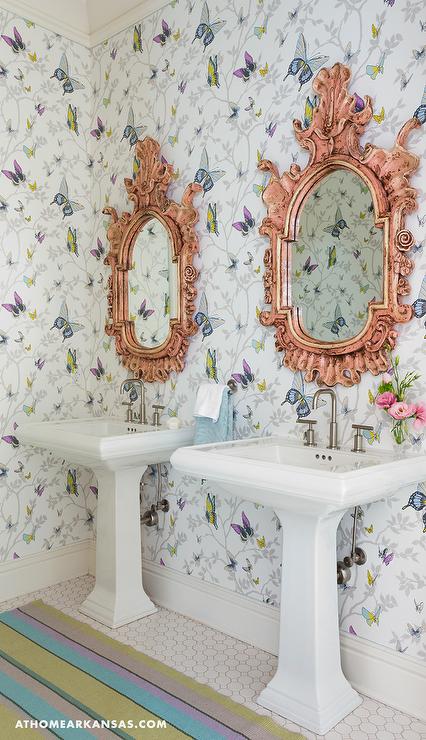 Our friends at Harper Howey knocked this design out of the park! We love this Thibaut butterfly wallcovering they specified along with the ornate baroque mirrors…bravo! Photo credit: At Home in Arkansas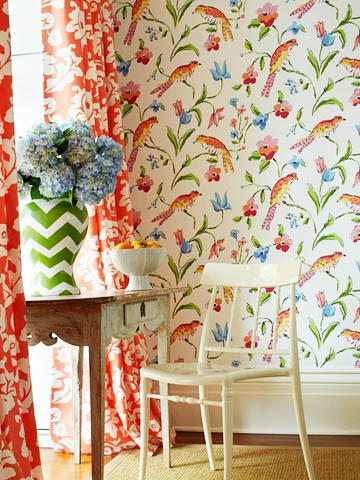 Dana Gibson's Bird wallcovering by Stroheim in Peregrine Multi has my thinking enamored. This print would feel like "summer" even on the gloomiest of days.  Photo credit: decoratorsbest.com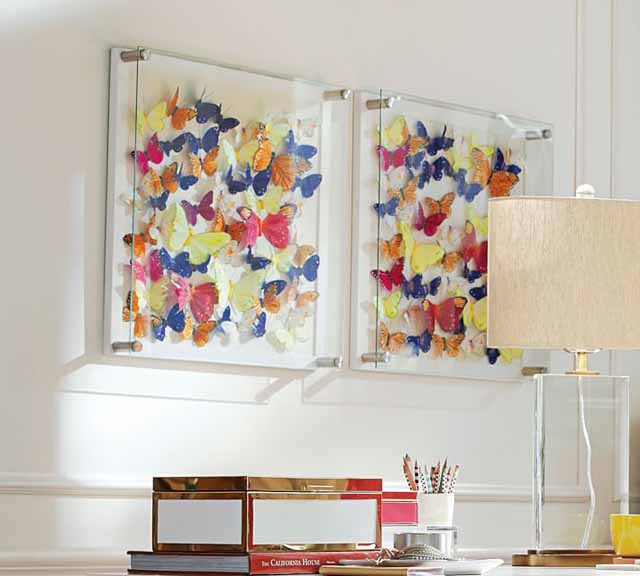 Pottery Barn's Mariposa glass butterfly shadow box art has made a splash this summer! Each piece has 53 hand-painted butterflies made from turkey feathers. A high-end designer look for a mere $159 (sale price)! Photo Credit: Potterybarn.com
We hope that you can add some color, beauty and whimsy to your interiors to keep a touch of summer in your home all year long!